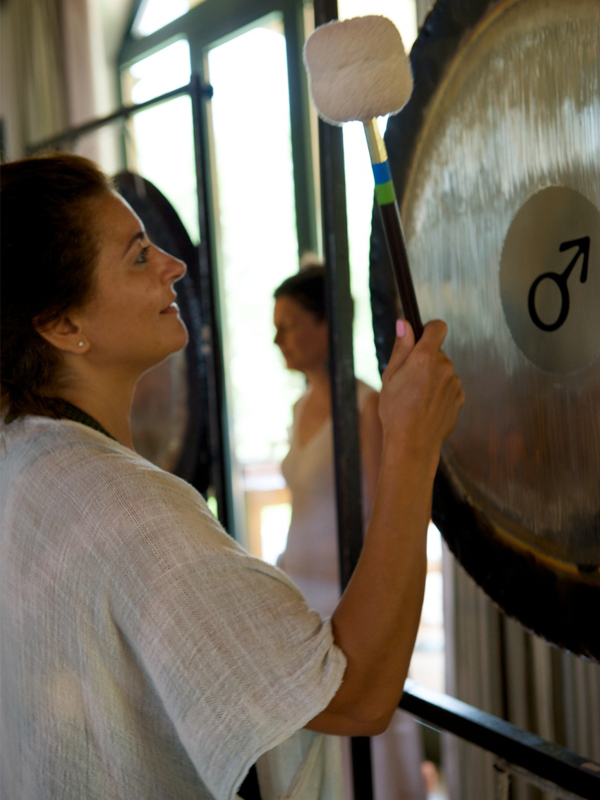 Approaching life in terms of energy and universal principles, I discovered a beautiful range of energy and natural healing practices that support and strengthen me at every step. Today I can feel truly grateful for what I experience, have and do, every moment.

I was born in 1973 in Greece and lived for most of my life between Nigeria, England, Greece and Brazil.

In 2000 I returned almost permanently to Greece and in 2003 I moved to the Apollonian island of Mykonos, with my then five-year-old son.

There I was immersed in the world of energies, natural and alternative therapies. Good wholesome foods & herbs, hatha yoga, Reiki, a lot of reading, meditation, sungazing, swimming, breathing exercises and more, brought me closer to nature, to my truth and my bliss. With dedication, patience and love, I managed in a very short time to bring about a general and complete upgrade in the quality of my life and that of my son.
Somewhere along the way, I began to relax my focus and practice and life gradually became extremely challenging and harsh. I became so disoriented that my body developed an autoimmune disease (Hodgkin's), and in 2017 I underwent chemotherapy. Having successfully cleaned my system of all toxins and side-effects and with complete recovery of my health within 2 years, this experience was the perfect catalyst to reconsider all of my priorities. I returned to Athens in 2018 and devoted myself to restoring harmony both in my life and in the world around me. The practices that I apply today in my daily life are also the treatments that I share with you. I created Healing Sounds ~ Sound Therapy Activations, and then ARMONIASIS, offering holistic solutions on all three levels Soul ~ Mind ~ Body.

I am currently studying "Greek Traditional Therapy" Unan Tibb Medicine BSc, which is none other than healing methods of our ancient master Hippocrates.

I feel very grateful to all my teachers, from all fields, my students and clients, from those I have accepted and offered treatments. Above all, I thank God for every day that I live.
---
Flora Xeni Krassakopoulou



I wish you happiness, health & harmony!